Hi,
I want to optimized the structure with constraints.
But I got confused, when reading the manual, What's the difference between "out-of-plane-bends" and "coplanar bends".
So as an example, if I want to optimize a benzene and a water with all atoms are in the same plane of the benzene aromatic ring, what should I add in the $opt section(Just like the figure shows)?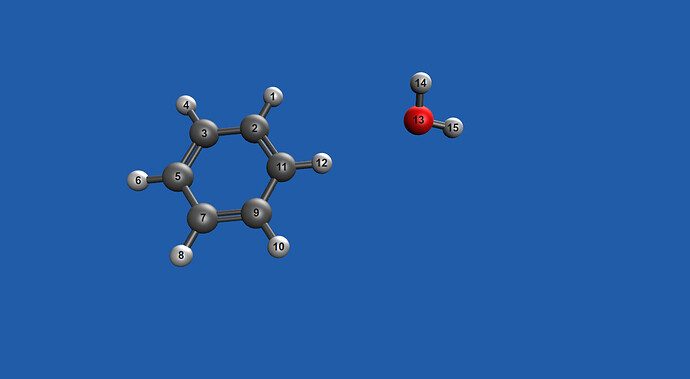 Also I don't understand the description of the "out-of-plane-bends" which looks:

Any suggestions will be appreciated.
Thanks!